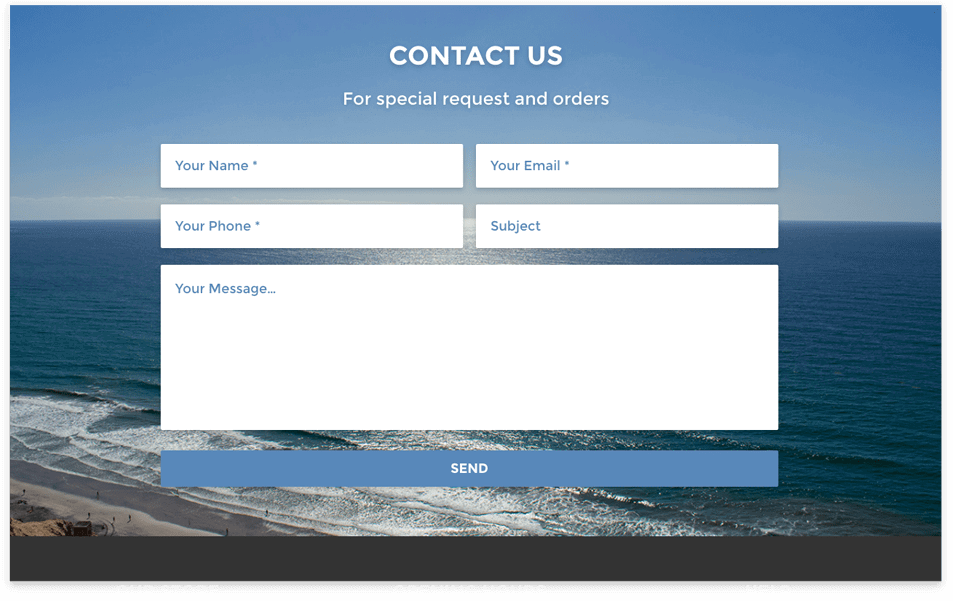 CREATE SIMPLE & BEAUTIFUL FORMS
There's a HUGE difference between antiquated and a modern forms. There's a level of trust that is lost when a form looks outdated and visitors don't feel comfortable in submitting their personal information. So it is extremely important that you make your forms look modern and secure, and our styling editor enables you to do that. Don't lose submissions and grow your lists by delivering beautiful forms to your customers.
Elegant forms ready to use

Design your own custom form
Modern form designer

Click to edit designer
sign up today
Indition CRA Features List
Powerful email marketing features at
affordable prices

.
| | Free | Bronze | Silver | Gold | Platinum |
| --- | --- | --- | --- | --- | --- |
| Monthly Price** | FREE | $70 | $225 | $450 | $1050 |
| Contacts | 2,000 | 10,000 | 50,000 | 100,000 | 250,000 |
| Custom Fields | | | | | |
| Prebuilt templates | | | | | |
| Custom templates | | | | | |
| Unlimited Multi-user Accounts | | | | | |
| One-Time Campaigns | | | | | |
| Automated Campaigns | | | | | |
| Campaign Delivery Types | Email Only | Email/SMS | Email/SMS/APIs | Email/SMS/APIs | Email/SMS/APIs |
| A/B Testing | | | | | |
| Landing Pages | | | | | |
| Forms | | | | | |
| User Tracking | | | | | |
| Pre-built Integrations | | | | | |
| Custom Integrations | | | | | |
| Basic Reporting | | | | | |
| Advanced Reporting | | | | | |
| Universal Triggers | | | | | |
| Blog Module | | | | | |
| Social Media Management | | | | | |
| Support | Knowledge Base | Email | Email/Phone | Dedicated Email/Phone | Dedicated Email/Phone |
| Support Services | | Design | Design/Campaign Creation | Full Account Management | Full Account Management |
*Must have a SMS account
**Price does not include delivery of SMS messages