INDITION OFFERS AN ARRAY OF POWERFUL MARKETING, SALES AND CUSTOMER SERVICE SOFTWARE PRODUCTS.
Indition's individual software products work great on their own and even better when used together as a fully integrated suite of technology.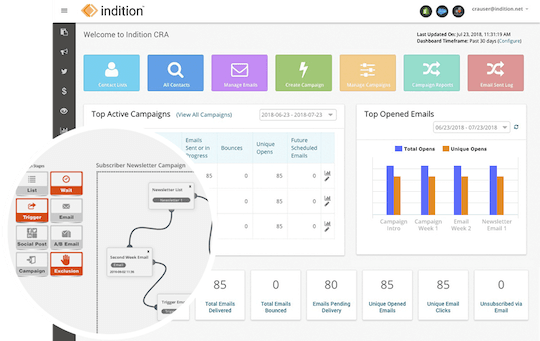 Everything you do revolves around the timing of your market. Indition CRA is a full-featured, open architecture Customer Relationship Automation (CRA) solution enabling you to easily manage all of your digital marketing efforts, targeting the right people, at the right time, for the right reason. Indition CRA allows you to better target your efforts, measure customer behavior, segment your customers, and ultimately increase conversions.
FREE 30 DAY TRIAL!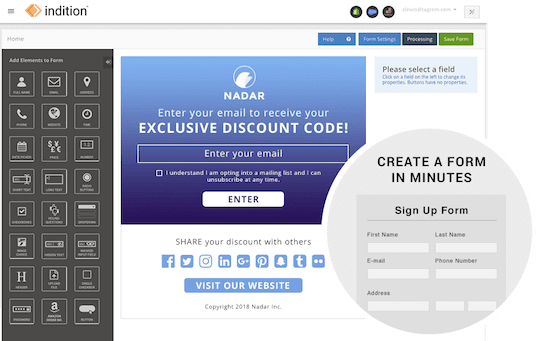 Indition Forms allows anyone to quickly create custom online forms for their website. It has an intuitive, drag-and-drop user interface that makes creating and building forms extremely easy without having to write a single line of code. Use Indition Forms to create and publish all types of forms including: contact, contests, giveways, quizes, surveys, payments and much more.
FOREVER FREE*!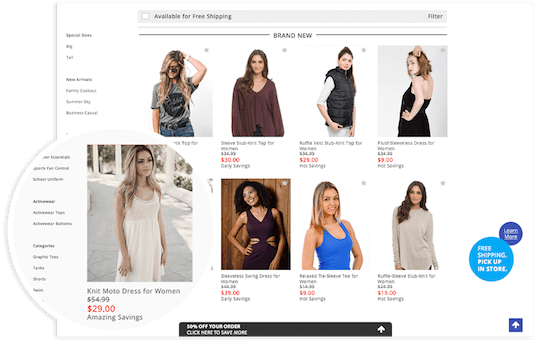 Enabling selling experiences for both B2C and B2B, Indition Commerce delivers best-in-class cross-platform commerce solutions with the power, flexibility and scalability to meet the evolving demands of your online business.
GET STARTED TODAY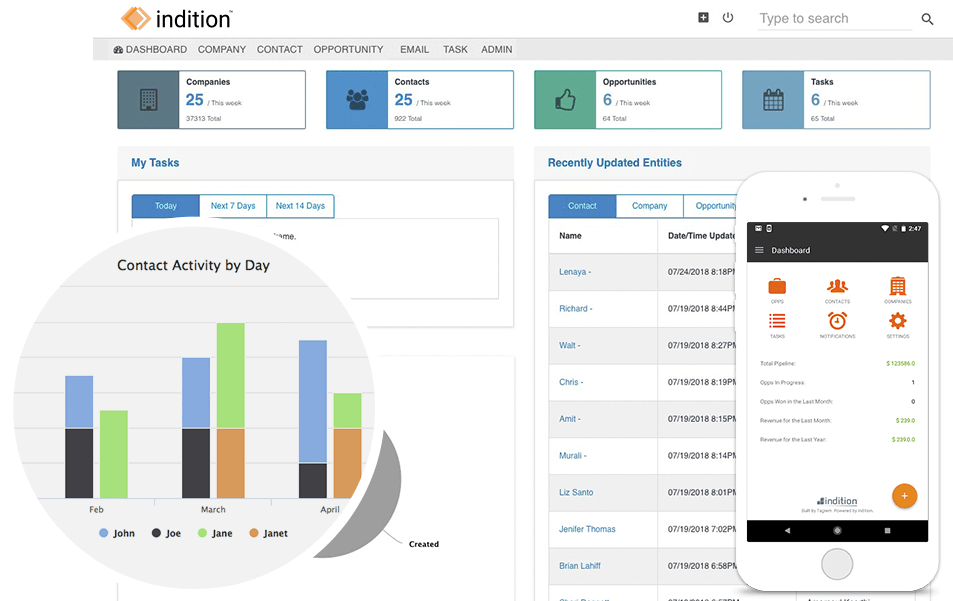 Sales people sell more when armed with the best tools. Indition Sales Team CRM is A CRM with the flexibility you need, the features you want, and the results you expect. Retain the customers you have and gain the customers you want improved insights into your contact's through the sales cycle.
FREE 30 DAY TRIAL!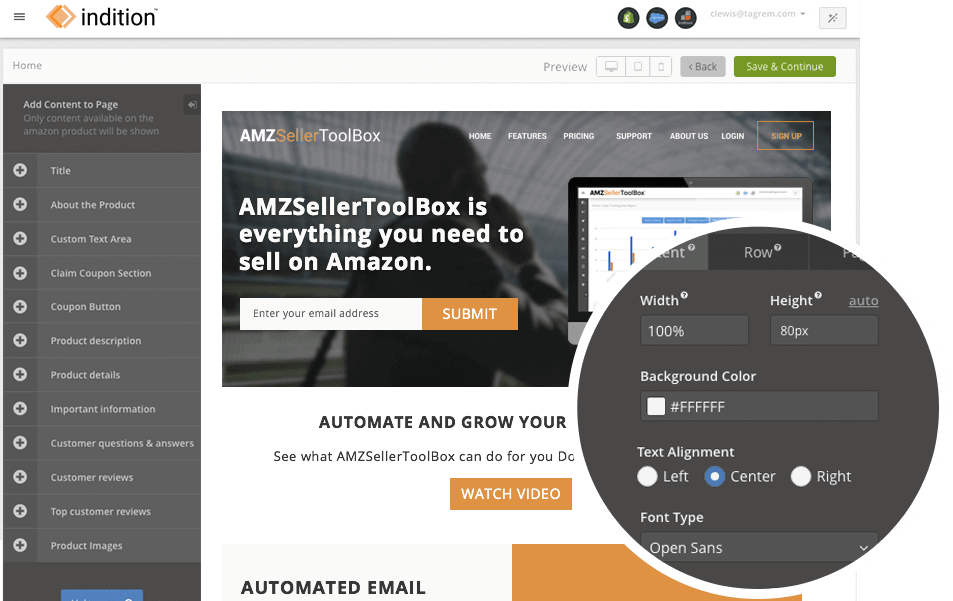 Create landing pages for advertising, lead generation, or product introductions quickly and easily without the need for any IT support. Reduce time and increase conversions with Indition Landing Pages. Hundreds of pre-built templates and integrations with the most common applications.
FOREVER FREE*!