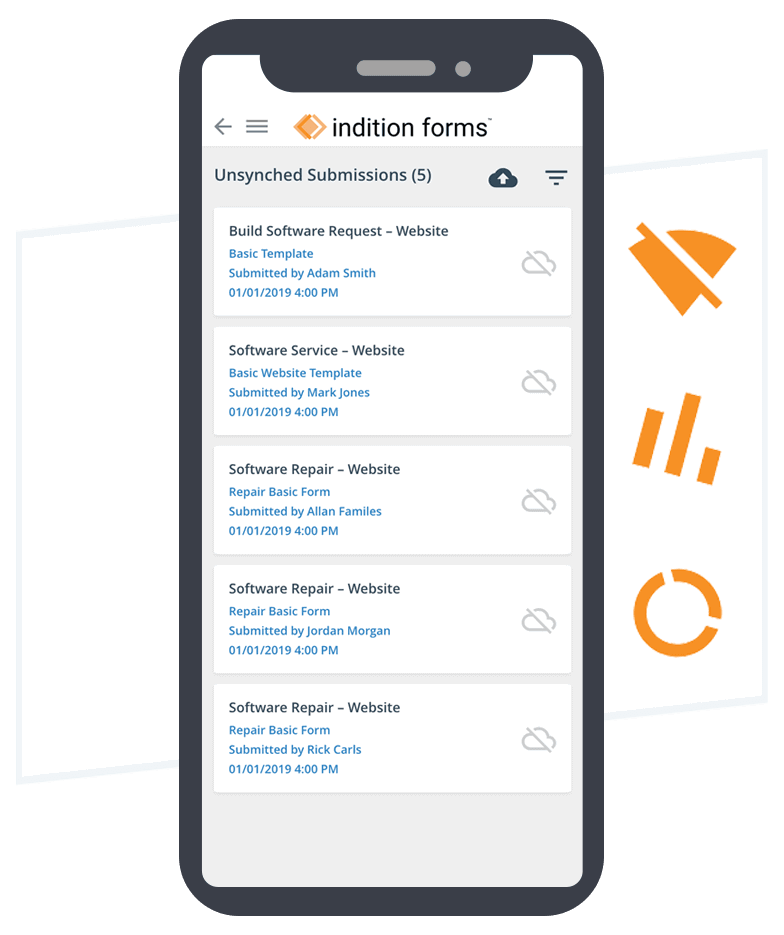 COLLECT FORM DATA OFFLINE
Use Indition Forms Mobile app to collect form submission data while offline with no internet connection. Select a form you have previously created and that you plan to use. Then download your form to the app and from there you are able to start collecting submissions. This feature comes in handy when you are in an area or preparing to attend a trade show, conference or other event where you don't have access to any internet.
AUTOSYNC YOUR SUBMISSIONS TO YOUR DESKTOP DASHBOARD
When you are collecting submissions offline everything is being store inside the app and once you connect to the internet your form submissions and form data will be automatically synced with your desktop dashbaord without the need to manually do anything.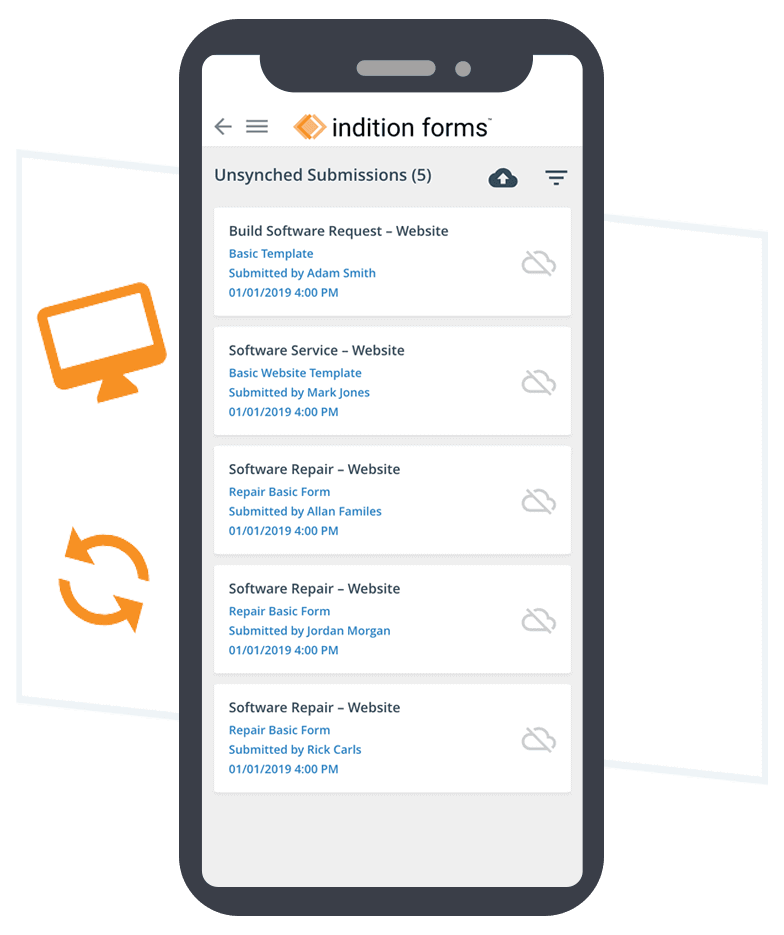 VIEW ALL YOUR SUBMISSION INFORMATION
The Indition Mobile Forms app allows users to view form submissions that have already synced to the desktop dashboard as well as forms that have not been synced and are still on a mobile device. Additionally, you are able to view and sort through specifics to get a detailed breakdown of each user account.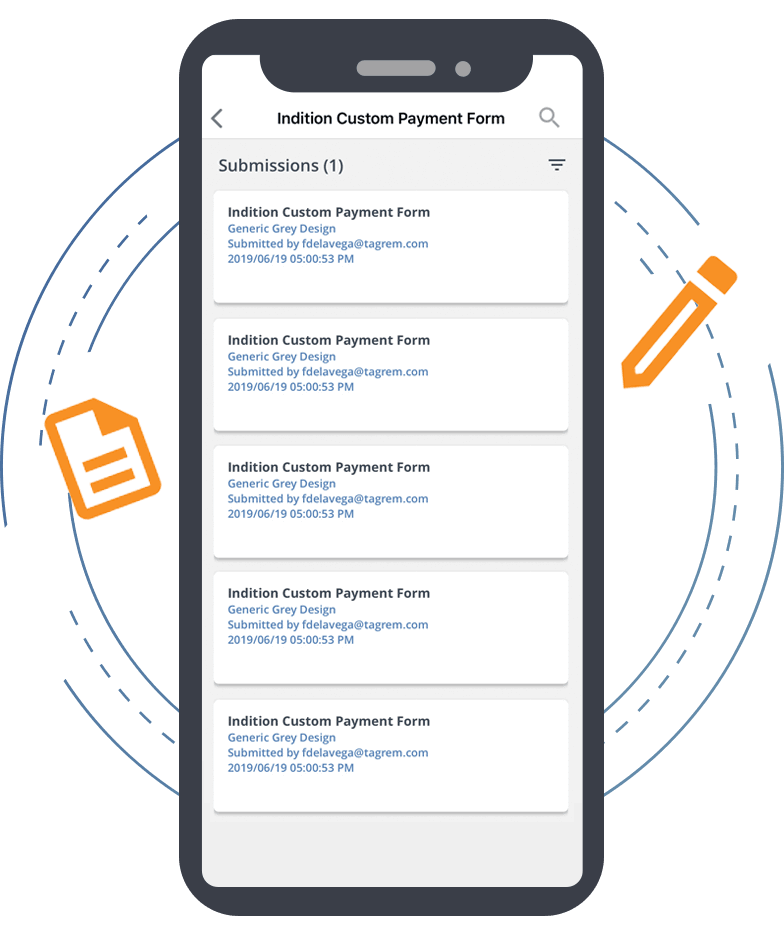 MOBILE FORMS APP PERFECT FOR:
Tradeshows
Conferences
Market Research Surveys
Patient Satisfaction Surveys
Event Registration
In-Store Contests
Post Event Surveys
Instructor Feedback Forms
Networking Events
Sign Up Forms
Class Check In
Petition Forms
Subscription Forms
Interest Forms
Join Email List
Request Forms
Create, collect, and collaborate - on the move.
Join the thousands of businesses who rely on Indition Forms.
Indition Desktop & Mobile Forms
Powerful features at
affordable prices,

available instantly.
Enterprise Plans Available!

Learn More